Chocolate Making Experience
£70 per person
Want to learn more about chocolate and how to create your own chocolate creations? Our very popular 'Chocolate Experience' workshop has all the answers and covers:
A brief introduction to the varieties of chocolate and their origins
Have a go at tempering chocolate – we'll show you several different ways to do this
How to make the perfect fresh ganache
How to pipe truffles like a professional!
Working with chocolate transfers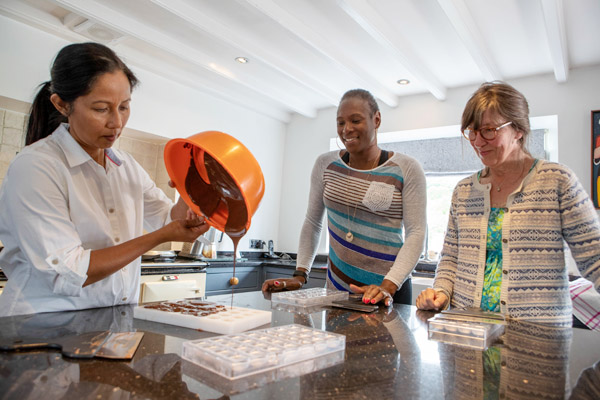 Please use this form to enquire about booking your place on this workshop, or you can call us on 07752 762 466 if you prefer.