Corporate chocolate making events
Want to reward your team for winning a big pitch or closing a lucrative deal? Had some new people join your company and would like to welcome them with a chocolate-themed team-building event? Or are you celebrating a business milestone, a special employee's birthday or simply after a Christmas party with a difference? Why not treat everyone to one of our acclaimed corporate event workshops!
We can accommodate up to 12 people on our corporate event workshops and we can also create a workshop bespoke to your ideas and suggestions. We'll make sure your specific goals are met, everyone is entertained and leaves with a big smile on their face!
Additionally, we run demonstration events for up to 40 people.
For example, our 'Corporate Event' workshop can cover:
A brief introduction to the varieties of chocolate and their origins
Have a go at tempering chocolate – we'll show you several different ways to do this
How to make the perfect fresh ganache
How to pipe truffles like a professional!
Working with chocolate transfers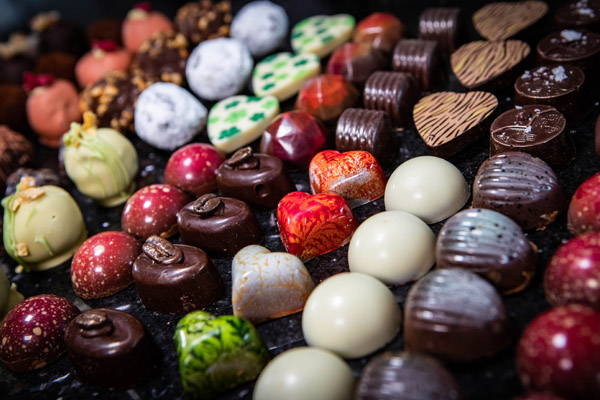 Please use this form to start a conversation about an event for your business – or you can call us on 07752 762 466 if you prefer.